About US
About B.GRG, LTD.
B.GRG, Ltd. is a unique Israeli based worldwide company (in US B.RGG Inc.) providing Information Security, Computer Forensics, Investigations and IT Infrastructure Security. The company is led by three former police officers. They have combined experience of over half a century. With their expansive knowledge of the high-tech world of computers, coupled with their understanding of the sensitive and private nature of computer related investigations, B.GRG, Ltd. can provide your company with unsurpassed results. For further information please enter the Forensics page on this site.
Although our client's identities are never compromised, we can reveal however, that we represent some of the largest and most prestigious corporations, law firms and accounting firms in the world.

Mission Statement
B.GRG, Ltd.'s goal is to provide thorough, professional, efficient and completely discreet service to our clientele in a timely, reasonable manner.
Founders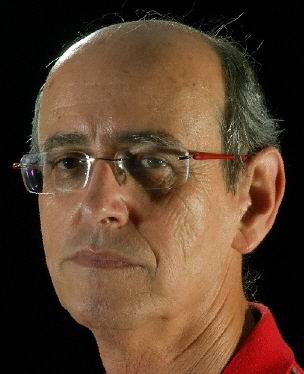 Boaz Guttman's Photostream Flickr -
Boaz Guttman Youtube Channel -

________________________________
Boaz Guttman Dailymotion Channel -

Boaz Guttman Vimeo Channel -

_____________________________________
Boaz Guttman - Cyber Law Consultant and Advocate
Former officer in charge of the Cyber Crime Unit of the Israel National Police and Cyber Crimes Coordinator in the IT Committee in the Knesset (Israel Parliament). Boaz retired as Chief Superintendent, October, 2000, from the National Anti Fraud Unit. During his 20 years of service he was involved in the investigations of the most serious white collar crimes in Israel, as well as the most serious cyber crime investigations in Israel .In 1998 he lead the Pentagon hacker investigation, code named "Solar Sunrise" together with FBI, NASA, AFOSI and other units from US Law Enforcement. He was a guest speaker at the FBI/NIPC conference in September 1999. He also spoke at The National Security Forum at the Hoover Institution - Stanford University , December 1999. In addition, Boaz was invited to speak at OKOKRIM - The Norway Cyber Crime Unit - International Conference, May 2000. He trained cyber crime units in the Israeli Security Forces as well as in the Far East in July 2001. During his activities he prepared the first Internet Crime Manual for the Israeli Forces, an initiative that rewarded him with gratitude from the Israeli Attorney General, the Honorable Justice Elyakim Rubinstein as well as the State Attorney General among others. Boaz has also presented lectures to many groups including the US National Association of Attorneys General, China Ministry of Public Security, Information Security Supervision Bureau, China Information Technology Security Certification Body. He has given interviews to the media in Israel and abroad including NBC, NY Times, etc.
In 1999 the IDF Law Review published his article concerning "The Implementation of the Israeli Cyber Law" .The article was translated and was distributed in FBI/NIPC International Conference .He has published articles in magazines including the Israel Bar Association, the Israeli Security Forces as well the Israeli National Police Review and Germany.
Boaz was invited by the Interpol Project Group Leader to take part in developing prevention guidelines in this field. He took part after his retirement in the Interpol International Cyber Crime Units Conference in Interpol Headquarters in Lyon, France.In October 2002 he spoke at the Interpol Cyber Crime Conference in Seol - Korea.In September 2004 & November 2006 he spoke in Brasilia in the Policia Federal Conferência Internacional de Perícias em Crimes Cibernéticos - 700 Cyber Cops from around the globe took part in 2006 November Conefernce.
He was lecture of Cyber Law in the Business Administration Faculty of the Israeli Ruppin Academic Center 2000 - 2008.He is a member in the National Privacy Council appointed by the Israeli Secretary of Justice. He has two BA degrees in Law and Social Science from Bar Ilan University in Israel. He received a System Administrators Course degree from John Bryce. He is a special advisor to Information Security Company and is involved in information security projects. In October 2001 he joined Dr. Bar Kochva Law Office and deals with White Collar Crime, High Tech, Criminal and Civil Legal Issues in this office.
Boaz is one of the three founders of B.GRG, Ltd.
Boaz is in charge of B.GRG, Ltd.'s European interests.
Office:
3 Hatavor St.
Ganey-Tikva 55900
Israel
Cell: 0543041112
Home/Law Office:Phone./Fax. 972 - 3 - 6356204
US Phone. 1 - 845 - 445 - 0315
Boaz Guttman Adv. English Interview 15/2/09 to English Paper "Jerusalempost" on White Collar Crime PDF File-
Boaz Guttman Adv. Hebrew Interview 10/11/08 to Israeli Paper "Calcalist" on Cyber Crime PDF File -
Boaz Guttman Adv. & China`s Cyber Crime Unit Chief in 6/11/06 Brasilia -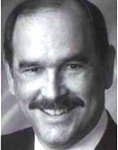 Philip M. Rosenthal - Computer Forensic Investigator and Expert.
http://www.philiprosenthal.org/
Philip M. Rosenthal Interview 11/2/10 to Jewish American Mishpaha Magazine on Cyber Crime PDF File -
Philip M. Rosenthal Interview 3/9/09 to American ABC TV on Cyber Crime (Youtube) -

Philip has worked in the high-tech world of computers for over twenty-three years. His experience goes back to the beginning of the personal computer. During his tenure at the Rockland County Sheriff's Department, he conceived the concept of a Computer Forensics Unit. He investigated and solved numerous cases involving intrusions, encryptions, industrial espionage, hacking, child pornography, identity theft and financial fraud, and hate crimes to name a few. His conviction rate was an unparalleled 100%.
Philip is certified by the International Association of Computer Investigative Specialists (IACIS). In addition he has been trained by and received certificates of successful completion from the Simon Wiesenthal Center for Internet based hate crime; The National White Collar Crime Center (NW3C); The National Consortium for Justice Information and Statistics (SEARCH); the New York State Crime Coalition; and the Federal Law Enforcement Training Center (FLETC).
Philip's titles include: Bachelor's Degree, DPC (IACIS), CPCE (IACIS), SCERS (FLETC). He is an Adjunct Professor at Redmond Community College in Oklahoma and a charter member of the National Cybercrime Training partnership (NCTP).
Philip Rosenthal is one of the three founders of B.GRG, Ltd.
Philip runs the B.RGG Inc. - North and South American operations
B.RGG, Inc. Office (Americas):
3 Morris Road
P.O. Box 89
Spring Valley, NY 10977
Phone. 1 - 914 - 714 - 3086
Fax. 1 - 845 - 425 - 5510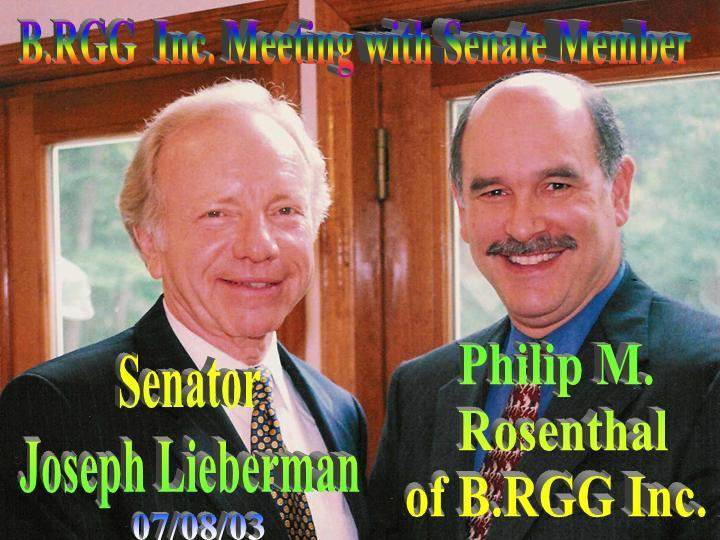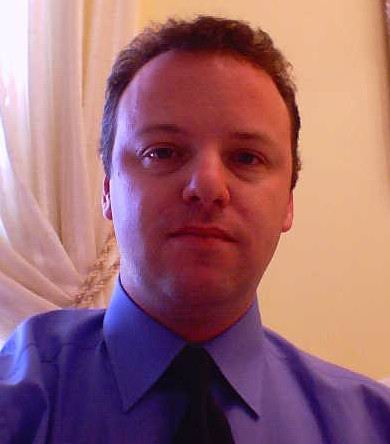 Golan Brener - Wireless Networks Expert.
Golan Brener is a former Investigator from the Cyber Crime Unit in the Israeli National Police. During his service Golan investigated and solved many complicated cases. He is a master in recovering digital information from hard disks, as well as password and encryption cracking. Golan is a Microsoft Certified Systems Engineer (MCSE) in Windows NT and 2000 Operation Systems, Novell Certified Network Engineer (CNE), and Checkpoint FireWall - 1 Certified .Golan worked on the beta programs of windows XP With Microsoft Corporation in the US solving security and driver problems. After his retirement from the Israeli Cyber Crime Unit, Golan joined BreezeCom, Ltd. BreezeCom today - Alvarion is a multi-national wireless network company. Golan was responsible for managing the company's 40 servers around the globe .In addition Golan was also the Chief Security Officer of BreezeCom - Alvarion till November 2006. In November 2006 Golan arrived to High Tech Company in US NJ as vice president for security & development.Golan in 2009 is a Director of IT in Verint.
Golan has accumulated his 12 years of broad experience by implementing network penetration tests all over the world.
Golan Brener is one of the three founders of B.GRG, Ltd.
Golan is the Director of the company & in charge of B.GRG, Ltd.'s Americas interests.
B.GRG, Ltd. Office:
8A Duani St.
Yavne, 81550
Israel
Phone. 972 - 8 - 9420603
Fax. 972 - 8 - 9420026
Cell: 054- 7784414