Cyber Law
Internet-Kriminellen
Crimes na Internet
Click the Animation With Update Flash Player


Scam
Japan Police Issues Internet Earthquake Scam & Phishing Warning - 20/3/11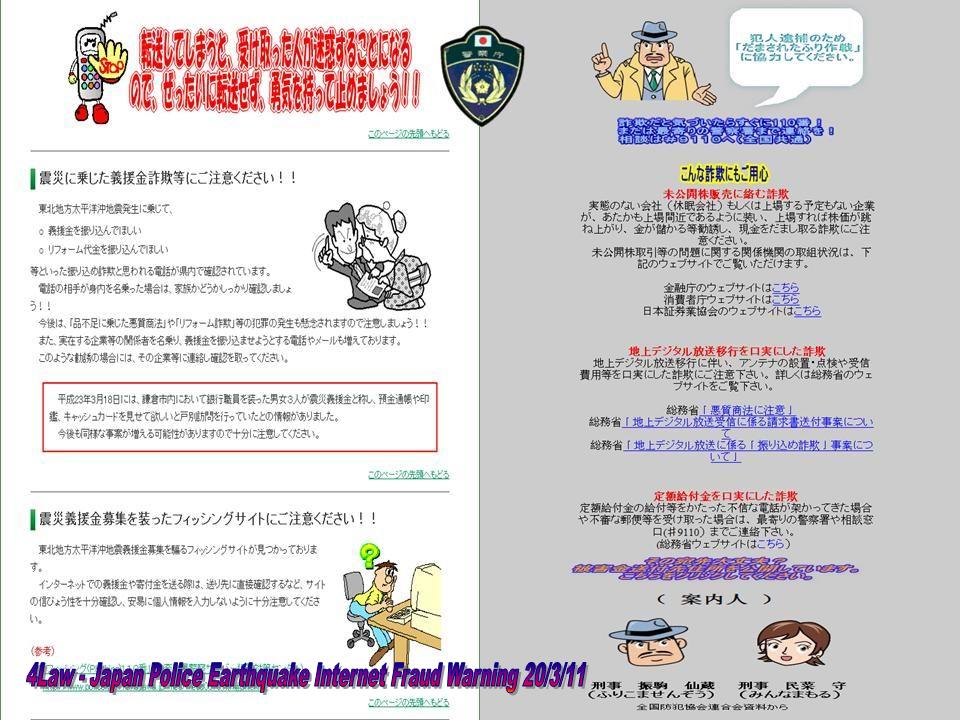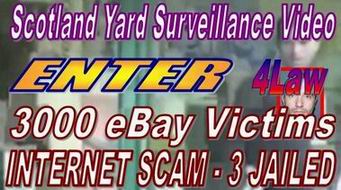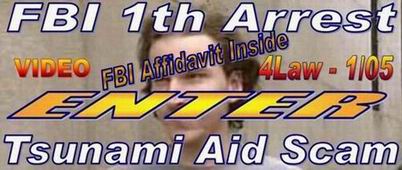 Spam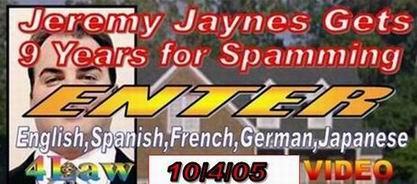 Hacks
NSA Security Breach - System Admin Hacks & Defects

Edward Snowden NSA/CIA Defector - Stolen Verison Top Secret Court Order for FBI/NSA Valid Till 19/7/13 PDF


&

NSA Hawaii in USB Made in China Flickr Photos

Gen. Keith Alexander Commander USCYBERCOM Presents The NSA May 2011 After Killing Bin Laden & Cyber Security Last Trend

DailyMotion Gen. Keith Alexander Commander USCYBERCOM Presents The NSA 2011 After Killing Bin Laden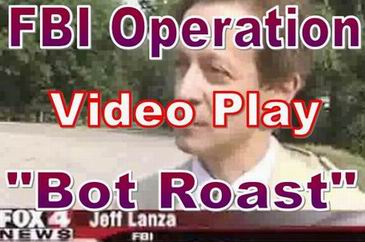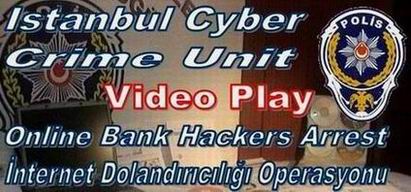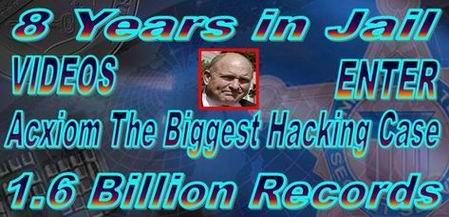 Brazil police arrest 85 in crackdown on hackers

OPERAÇÃO PÉGASUS COMBATE QUADRILHA QUE INVADIA CONTAS PELA INTERNET

Warez

File Sharing


Cons
DOJ Operation Global Con - 560 Arrested in Internet Scams - TVStreaming
Spanish Hacker Extradited from Argentina to Spain -
Exclusive Docs
Argentina extradita al mayor pirata informático de España -
14/4/06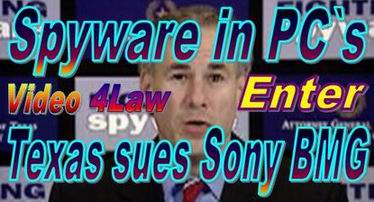 Cyber Clashes
Google Subpoena - Alberto Gonzales v. Google

Cyber Trouble

BGH stoppt "Kommissar Trojaner" - German court bars stealth PC searches Police(BKA) cannot secretly search
suspects' computer hard drives over the Internet, a German court ruled Monday 5/2/07.The Decision in German Language.
German Federal Supreme Court : Online Trojan Illegal - PDF - 5/2/07


FOXTV:Online Gambling Brings Feds to Wall Street - 22/1/07 -



Facts on Internet Control in Israel
Internet Control Dreams Start From Time to Time in Israel
only with Arabs or Jews of Arab Countries Origin
Jews Mizrahim/Sparadim Had Never Roots of Democracy in Their Origin Countries
Israeli Internet Control & Scandals 29/10/09
1 Moroccan Origin
Dani Danon The Israeli Likud Party 2009 Idiot Patriot
Ask The Israeli Cabinet to Censor The Internet 26/10/09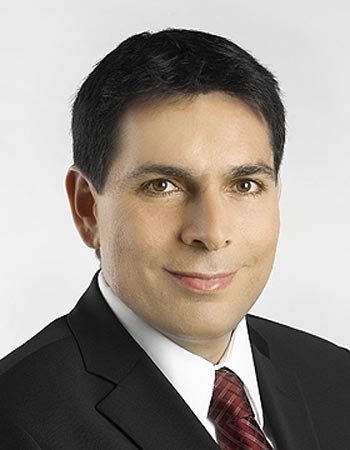 Israeli Internet Control & Scandals 26/5/07
The Stasi Lovers - 1 Pure Arabic `Tivi` 2 Iranian Jews `Shas Party` & 1 Syrian Origin Shin Bet Crook `Hason`
All the 4 roots from a hole in the Mediterranean anti democracy countries...
Israeli Parliament Adopts Rules on Online Anonymity & Registration
Under New Bills Israeli Sites & Users Need Personal Registration
The Full Text of Bills of the Stasi Gang by date in Hebrew - PDF

The Moustache in The Israeli Stasi Gang - Needless to say more...
Photos Source:www.knesset.gov.il
GANGOV: Yisrael Beiteinu Party Inernet Scandals
Israeli Minister Candidate Posted Fake Docs in Parliament Website & TV`s - 27/2/07
27/2/07 - MK Tartman holds no B.A. & No MA despite claims in her CV & TV.
MK Esterina Tartman (Yisrael Beitenu), the Tourism Minister-designate, does not hold a B.A. degree or MA degree from any universityin Israel at all, despite claims to the contrary in her curriculum vitae and Parliament TV interview. Following a report by Israeli journalists saying that Tartman does not have a graduate degree, in spite claims to the contrary on her CV & TV.A look at Israeli universities records dating back to 1977 showed that Tartman was never a registered student in any university in Israel.The Knesset Web site states that Tartman holds an MBA with a specialization in management & marketing from the university in Jerusalem and she also has B.A. degree from Bar Ilan University in Ramat Gan .Once Israeli reporters began their probe, the statement on the Yisrael Beitenu party's Web site was altered again and again.In an interview on the Knesset channel, after she was declared the designated tourism minister, Tartman explained the reasons for which she was qualified for the job."Every minister needs to be knowledgeable in budgetary issues. I come with a management background ... and a clear background in economics: I have a B.A. in accounting and finance, and an MBA."To see the Suspect Casino Girl as the possible Minister of Yisrael - Click & Save the video.Saved Page of the Official Parliament Website with the FAKE CV in 27/2/07 here.Under opening of criminal investigation concern the fake docs by Israeli AG MK Esterina Tartman escaped the new job.
Fake Document in Israeli Parliament Site - Saved Page -
Israeli MK & Ex Spy for Internet Control 5/12/06
MK Proposed Bill to Prevent Internet Anonymity & His Site Hacked -
MK Yisrael Hason was born in Syria in 1955 served as a leutnant during his military service (Hason member of Yisrael Beiteinu Party/Right Wing) proposed a billthat would prevent internet chatters from maligning their enemies while hiding behind a veil of anonymity. Hason (pictured), a first-time MK who served in the past as Deputy Chief of the Shabak (General Security Service aka Shinbet), submited a bill that would require internet sites to require their participants to identify themselves. Comments on articles would not be allowed, according to Hason's bill, by those who do not provide identification.
News Banner in his personal site brings the reader to this Saved Page
The Original Saved Page URL is:http://www.angelfire.com/planet/ictpt/hason/
_______
Rabbi Defamation Clashes - Israeli Police Boss as a Nazi -